Anyone who is a parent understands that children are always running around. They know that with all that activity comes the possibility of the need for Orange County emergency dentistry. Children can fall hurt themselves and injure a tooth.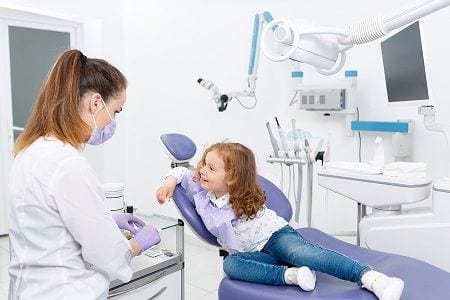 Here's a few things that you should be looking for before you bring them to our 7 Day Dental offices.
If a tooth gets knocked out you should generally place it back in your child's mouth if you can.  It's best if you can do that without touching the root. If it's not impossible to put the tooth back, you should place it in a glass of saltwater to keep it sterile. One of our friendly dentists can decide if and how it should be replaced.
There are things that you can do to prepare an emergency dental kit too. That way, things can be stabilized before you come and see our Orange County emergency dentistry professionals. These kits should include the following:
Gauze and a small cup. Sterile gauze can be placed inside your child's mouth after an accident. A small cup is a great way to keep the tooth from getting dirty on the way to our offices.
Mouthwash and a compress are two more ingredients to your makeshift dental emergency kit. Keep in mind these are just triage type ingredients. The real work will take place with our Orange County emergency dentistry experts.
7 Day Dental has some of the finest experts in the country when it comes to a dental emergency in Orange County services. Keep in mind our staff are always friendly and knowledgeable. If you have any questions about our procedures, they will be happy to help.
Here's a few things that you'll need to know about how to look after your child when there's been a dental emergency.
One of the first things you'll need to do is check for bleeding. If the wound is bleeding, you can stop the flow by applying direct pressure. It's best to wait until the blood flow subsides before you come to see us.
Cleaning the wound is the next step. You can do that with any antiseptic in your emergency dental kit. Our professionals will finish the job at one of our 7 Day Dental offices.
It's important to keep in mind that any kind of dental emergency can cause lacerations and bleeding to the gums. If any teeth become fractured, you'll need to get the proper Orange County dental emergency services quickly.