If your children are active in sports and at school, accidents with their teeth can happen. When they get hit with a puck or ball, it's natural they might be a little nervous and afraid of the Buena Park emergency dentist you take them to. Here's 6 great ways to teach your kids not to be afraid when they need to make that trip.
Tell them a story
It's always a good idea to keep them as calm as possible on the way to the emergency dentist. Telling them a story about a time where mom or dad needed to make a similar visit will quiet them down.
Talk about the dentist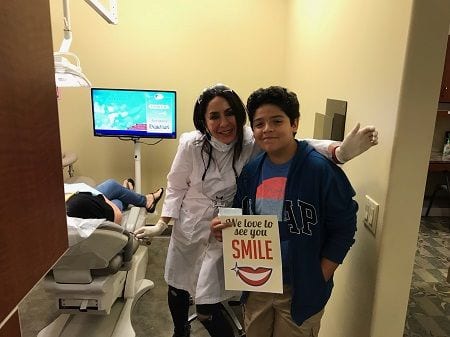 Telling them all about the dentist is a good way to let your children visualize what's to come. It helps if you know the dentist's name. Telling your child they work on other children all the time makes them more comfortable.
Stress the positive
When you're bringing your child to a Buena Park emergency dentist, it's a great idea to stress the positive. By that we mean you should tell your little ones everything will be back to normal after their visit.
Stay calm
Depending on the nature of the accident, there might be a little blood. However, parents need to stay calm on the way to the dental office. Your child will be watching you to see how they should react.
Make a game of it
Chances are your child will be very upset if they've knocked a tooth out. The best way to transport it to an emergency dental office is in a cup of milk. Telling your child milk is good for teeth and young children both should help keep their mind off the emergency.
Place the tooth back
Our Buena Park emergency dentist experts have a few suggestions on how to preserve a knocked out tooth. If you can pick it up by the crown, all the better. Placing it back in your child's mouth and asking them to keep a little pressure on it for the ride will distract them for the trip.
7 Day Dental makes it their business to be an all-inclusive family practice. We also include a variety of other services. Our Buena Park emergency dentist professionals are always ready to help your child maintain a beautiful smile for life.