Our Anaheim orthodontics specialists have treated a variety of people who are self-conscious about their crossbite. Because we are committed to making sure everyone gets the treatments they need, we wanted to put together an overview of how we can help with this common adult dental issue.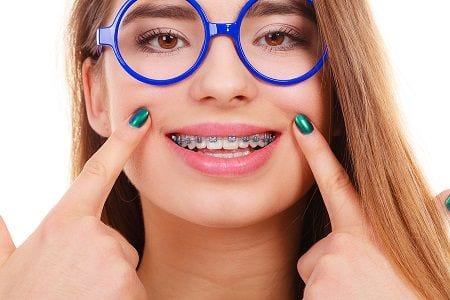 One of the most common problems that we see is a misalignment between the upper teeth and the lower teeth when the mouth is closed. Here at 7 Day Dental, we are committed to the very best in oral hygiene for each and every member of your family.
Although there are a variety of treatments available for crossbite issues, we think most patients do the best with Anaheim orthodontics. However, there are a variety of other treatments available and these include:
The removal of teeth completely. Sometimes the crossbite is only caused by a few teeth that can be removed to correct the situation. Once again, we don't always recommend this treatment first. Our dedicated professional dentists will appraise each and every situation so that you can rest assured our diagnosis will lead to the right treatment for you.
A few of the other possibilities like jaw surgery and teeth restoration also seem more extreme than our orthodontics solution. Here at 7 Day Dental, we make it a priority to use the less invasive treatments that get the most striking results. Our procedures are always geared towards preserving a beautiful smile or giving you one you'll be able to enjoy.
Regardless of the treatment procedure you finally arrive at, you'll need to keep up your oral hygiene routine. Correcting misalignment won't prevent your teeth from getting cavities as tartar and plaque build up.
That's why we always suggest that you floss and brush as usual. If you don't have an oral hygiene routine in place, we'd be more than happy to put one together for you. As far as crossbites go, we stress to our patients suffering from this misalignment that their health can be affected as well as their self-esteem.
Making an appointment to see us is the first step toward that beautiful smile. Contacting us is as easy as looking for the proper forms on our website. Convenience and affordability are two of the priorities we've put together to make your dental experience with us hassle-free.
Our Anaheim orthodontics specialists are there to answer all of your questions.