Our Orange County Orthodontics team is always ready to help you. Our number one priority is to make sure that each and every member of your family gets the treatment they need. All our dental professionals are dedicated to 100% client satisfaction and optimal oral health.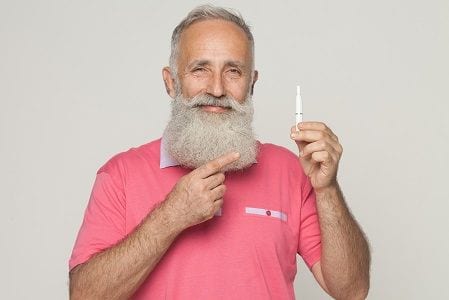 There are times when we see the need to put together some information for our patients. We want them to steer away from trouble areas before they become issues. That's why we put together a blog on smokeless tobacco and the problems it can cause your oral and general health.
Orange County Orthodontics Warnings
First off, we want everyone to know that smokeless tobacco is dangerous regardless of the form it comes in. There are products that can be chewed and even sniffed. However, every product on  the market contains tobacco leaves that are fired cured. Even though these are flavored with certain additives and even sugar, they are still a carcinogen.
It's important for you to understand that all of these products are dangerous. In fact, we highly recommend that if you use any form of smokeless tobacco you have a complete oral examination once every several months. Here are a few statistics on smokeless tobacco use from your Orange County Orthodontics professionals.
Did you know that:
Almost every form of smokeless tobacco has more than 30 cancer-causing agents in each product? There is no safe form of smokeless tobacco that you can use. Recent reports and research even indicate there are a variety of other chemicals present in most of the products on the market today.
American research also says there's a higher chance of heart disease for men who use smokeless tobacco.
7 Day Dental is committed to making sure that you have all of the information necessary to making good decisions. That's why we want our patients who know that using snuff or even chewed tobacco presents a higher risk of oral cancer than in people who don't use any kind of smokeless tobacco.
As dental professionals, we feel it is our duty to tell all of our patients and anyone reading this they should avoid using all kinds of tobacco products. The research is clear. Transparency is one of the cornerstones of our dental practice. That's why as Orange County Orthodontics professionals, we provide you with this type of information