We know that you'll be impressed with the Anaheim cosmetic dentistry services we provide here at 7 Day Dental. Remember, we're here to show you all the different ways that we help you to get that great smile you've always wanted. We know that by helping you to change the size, shape and alignment of certain teeth, you will have improved self-esteem and a better outlook on life.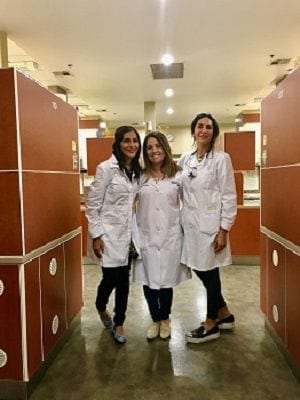 We place an emphasis on dentistry as an art and not just a science and whether you're looking to enhance the color of your teeth or even repair ones that are cracked, broken or decayed, our professional dental experts in Anaheim are ready to serve you.
We have the features that put us head and shoulders above the competition when it comes to cosmetic dentistry in Anaheim including:
The ability to provide you with dental implants or any other services we have each and every day of the week. Our philosophy here at 7 Day Dental is to provide our customers with complete dental care that suits their schedules. That's why you will find that we are open at those times that best suit you.
Procedures that will enhance your life for years to come. Not only do we have porcelain crowns and veneers to choose from, 7 Day Dental specializes in improving or correcting bites that need adjustment. We are dedicated to making sure your healthy smile starts now and lasts a lifetime.
We want you to feel comfortable with each and every one of the cosmetic dentistry services we can perform and that's why we are more than comfortable showing our valued clients before and after photos of the fine work that we do.
Latest Innovations
What's more, each and every one of the professionals that works for us is dedicated to staying on top of all the latest innovations in the field. We gladly provide references from other patients so you can get a feel for how people just like yourself who have used our services feel about the results.
Our dentists are always happy to answer any and all of your questions about the various procedures and which one is right for you and your smile. Remember, the cornerstone of everything that we do here at 7 Day Dental center around respect, care and consideration for each and every one of our clients. Please keep in mind that we also treat dental emergencies 365 days a year.