If you're concerned about the grinding that needs to be done to fit more traditional veneers, our Anaheim lumineers might very well be the best choice for you. It's always good for our returning patients and those who are looking to find the very best in cosmetic dentistry in Anaheim to have a good look at 7 Day Dental's services.
We pride ourselves on having all of the latest innovations in dental care for a wide variety of age groups. Our office is a family friendly and caring environment where we employ the most advanced techniques when it comes to outstanding lumineers.
Confidence Boost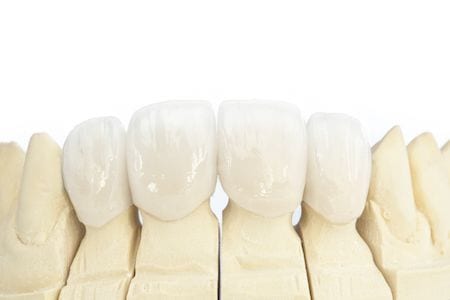 If you're looking for a cosmetic dentistry technique that lasts for decades and helps to boost your confidence and smile, this is the choice for you. We use the best materials possible and invite any and all of your questions about our procedure and results.
The benefits of choosing our veneers in Anaheim options have to do with the fact that this choice is considered top-of-the-line in innovation and style. For example, the ultra thin nature of this cosmetic dentistry appliance makes it translucent allowing our lumineers to double for a replica of your teeth's natural enamel. Add the fact they are usually 0.007 of an inch thick, and you'll see why this is such a popular item.
Anaheim Lumineers for a Brighter Smile
This is just one of the cosmetic dentistry options that you have with us at 7 Day Dental. We craft our custom designs to match the shade of your own teeth as closely as possible. If you find your teeth have become chipped or broken from sports or other injury, these are often the perfect solution to help you regain a natural wonderful looking smile.
If you're looking to permanently whiten your teeth or even reshape some of them, this is the pain-free procedure that can accomplish that goal for you. Here at 7 Day Dental, we make it our priority to take advantage of each and every one of the latest innovations in the dental field. That's why we're more than proud to offer an online appointment booking template that's fast, easy and convenient.
Keep in mind we also accept most dental insurance plans so if you're looking for new lumineers in Anaheim we have all the bases covered. Why not get in touch with us today so we can help you with the smile you've always wanted?