The Anaheim orthodontic treatment services that we offer are about much more than just improving your smile. We are here when you need some help in moving or straightening your teeth and when you want to have an even biting pressure across all of your teeth but there's something wrong with the existing bite that you have presently.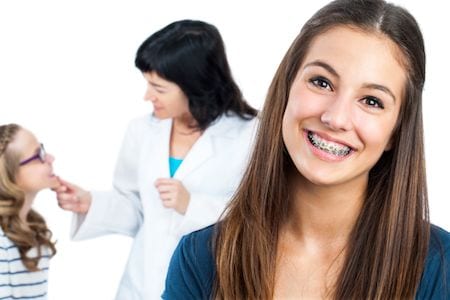 In short, these services here at 7 Day Dental are all about making sure your jaw joints, teeth and gums are in perfect working order for a lifetime and look great too.
Here are a few facts about the orthodontic treatments in Anaheim that we offer that you might not have known:
These treatments are quite often about reducing the strain on your jawbone that can lead to headaches. With the right treatments, you can bite into favourite foods more evenly and this reduces any strain. Here at 7 Day Dental, we try and look at the whole picture and how each individual treatment can better your entire overall dental health picture.
Most of the people who come in for one of our  Anaheim orthodontic treatment services have crooked teeth that need fixing. However, this doesn't mean that they need to be of the younger generation. We have many older Anaheim patients who need the same procedures done and favour one of our removable aligners.
Having confidence in the Anaheim orthodontist who is about to do the work is half the battle. That's why we're here to answer any and all of your questions at 7 Day Dental. Our orthodontics in Anaheim team has all the experience you'll need and a treat each and every one of our patients as a member of their own family.
Excellent Anaheim dental services
Convenience and dedication to excellent dental services are two of the most important points in our mission statement. That's why we accept most insurance plans and have convenient online forms for you to fill out to get the process started. Please keep in mind we have a variety of other services here 7 Day Dental that include outstanding general dentistry and cosmetic dentistry platforms.
Our primary goal is to provide you with the most affordable, expert and modern dental care techniques so you can keep your natural teeth for a lifetime. The Anaheim orthodontic treatment plans that we offer are a big part of that but only one cog in the oral health wheel we provide.