Our Anaheim Pedodontics professionals love their chosen profession and why not? They get to spend their time making sure children have the best smiles possible. These experts have the training to look after a child's teeth, mouth and gums from childhood up until the teen years.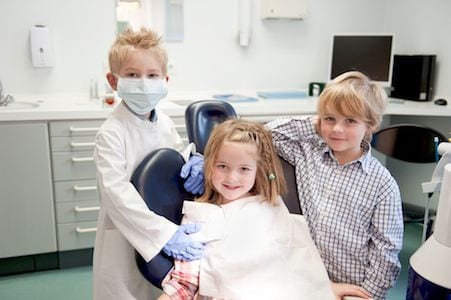 Our 7 Day Dental experts are with your son or daughter right from the beginning when they start to get their first baby teeth at six months. As far as we're concerned, a bright, healthy smile that lasts a lifetime begins as soon as your child starts to get their first teeth in. And here at 7 Day Dental, it's not just about the advanced technology and state-of-the-art equipment that we have to help your children. We take great time and effort in helping them learn a whole range of procedures they'll need to practice well into adulthood.
First Set Of Teeth
Dr. Rabin Marfatia is a pedodontist professional and we're glad that he's working with us. He understands what to look for as children mature and start to lose their first set of teeth around the age of six or seven years. You can find Dr. Marfatia at either of the Anaheim locations on Lincoln Ave or Euclid St.
Comfortable Atmosphere
Dr. Marfatia champions the welcoming and comfortable atmosphere we strive for at each of our 7 Day Dental offices. One of the big things we like to stress when it comes to children is preventative dental care that includes fluoride treatments and cleaning. We are also here to help with any kind of dental injuries including those where little teeth get knocked out and oral health exams that are most important for those formative dental years.
Here at 7 Day Dental, we make it our business to make your family's dental care as convenient and easy as possible. To that end, we give you the option of requesting an appointment online and would like you to remember that we accept most dental insurance plans.
Of course all the preventative Pedodontics treatments in Anaheim can't stop all of the possible dental problems when it comes to your children. That's why we have emergency medical services that are available 365 days a year so all the bases are covered. For the best family dentistry coverage, you should get in touch with us today.