Getting the best Ladera Ranch endodontic treatments starts with a bond of trust between you and your dentist. That's why we follow these practices with our patients.
Respect
We believe every patient has a right to be involved in all aspects of their dental care. The dental code we practice puts patients first. We make sure to treat each and every one of our patients according to their desires and wishes.
Safety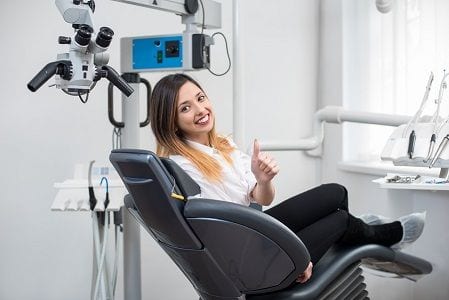 We have another duty that we take very seriously and that's to keep you safe and healthy simultaneously. A big part of this commitment is to stay on top of all the latest innovations. What's more, we make a promise to each patient to refer them to a specialist when needed.  That's why you get the best Ladera Ranch endodontic treatments with us.
Each and every dentist at 7 Day Dental is committed to keeping their skills and knowledge base up to date. We understand that brand-new technologies are evolving continually. Our mission is to stay abreast of each and every credible one.
Fairness
Each and every one of the dental experts we have is committed to fairness and an inclusive office environment. Each and every patient at 7 Day Dental is treated fairly regardless of their socioeconomic background or current dental health.
We want you to add your name to our ever-expanding library of satisfied patients. To that end, we accept most dental insurance. We also have all of the forms that you need right on our website.
Everyone gets treated in a fair manner when they come through our doors.
Truthfulness
One of the cornerstones of a good relationship between a dentist impatient is transparency. This is especially important when it comes to diagnosis and the planning of different treatments. This is quite often the beginning of a partnership between a dentist and patient that can last a lifetime.
Thoroughness
Each and every one of our dentists takes great pride in the work they do. They are bound by a compassionate and caring disposition and the latest tools to go with their skills.
Making sure our patients get the most thorough and comprehensive services is what we do.  Our dentists are always upgrading their knowledge base and taking courses to better their skills. Continuing education is one of the foundations of an excellent dental practice. It's one of the big cornerstones to our claim of having the best the best Ladera Ranch endodontic treatments.