Helping you with all aspects of your dental journey is what the best Orange County dental office is all about. We go out of our way to make people feel comfortable here at 7 Day Dental. Our offices are comfortable and friendly and our administrative staff is well trained and knowledgeable.
Still there are some people who feel anxious about coming to see us. Here are a few words on how to overcome dental anxiety.
Tell Us About It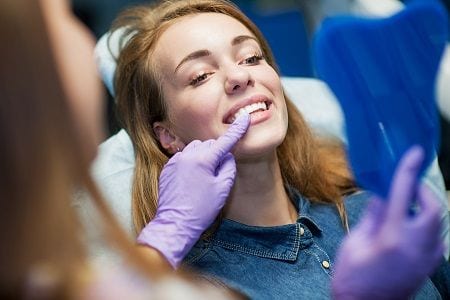 We go out of our way to make sure that each and every one of our valued clients feels like a member of our family. It's important to us that you speak up if you're feeling anxious about any dental visit. Remember that any dentist and his or her team can provide a much better service if they know exactly what your needs are.
If you tell the receptionist as soon as you come into one of our offices, we'll be able to take the necessary steps to show you there's nothing to be fearful of. We have always been of the opinion that the best Orange County dental office is a meeting place and much more than just a business.
Get Distracted
Once you check in with our receptionist before any procedure, you'll have some time to yourself. Unfortunately, if you suffer from dental anxiety, that's where you might start getting a little nervous.
Bringing along a pair of headphones with some relaxing music might be just the distraction you need. It's possible you might even be able to wear your headphones during the procedure if the sound of the drill is what bothers you.
If you've been meaning to start a book or read a magazine but haven't found the time, those few minutes in the waiting room might be the perfect moment.
Dental Procedure
7 Day Dental is committed to helping you through every single aspect of your dental procedure. We also understand that children can be a little apprehensive and that's why we have a comprehensive pediatric dentistry service.
Even older people can find a trip to our offices a little daunting. That's why we've put together  a welcoming friendly atmosphere and geriatric dental services that are second to none in the industry.
We are dedicated to making sure you have an excellent experience at an affordable price. The best Orange County dental office is as close as the contact page on our website.