7 Day Dental has all of the professionals on staff that can look after each and every one of your dental needs. We have the best Orange County oral surgeon. This is the expert who understands a wide swath of dental issues including tooth sensitivity.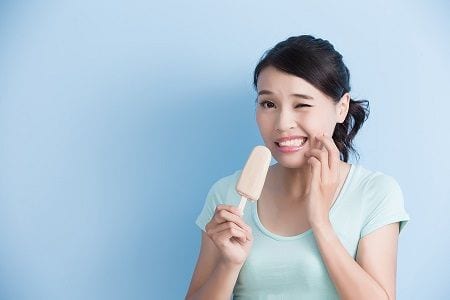 Here are a few of the highlights of a recent discussion on the subject.
Did you know that tooth sensitivity occurs when the root is exposed just below the gum line? It can also happen when the enamel that's the protecting coating of our teeth gets thinner with time. Either way, tooth sensitivity affects 57 % of people according to recent studies.
There are a few symptoms that you should watch out for and these include sensitivity to hot or cold beverages and a stinging sensation when you breathe in cold air from outside. The best Orange County oral surgeon will be able to take a look in your mouth and do a proper examination to determine why your teeth are sensitive.
Gum Recession
The most common causes for this kind of sensitivity is gum recession as we have already stated. However, there are several different reasons why your gums may start to recede. These can include:
Tooth brushing that's too aggressive. Many people think that being hard on your teeth with a toothbrush is good for your overall dental hygiene. However that's not the case. It's important to use only enough force as necessary when you're brushing your teeth and to find a proper toothbrush with the right bristles for your situation.
The carcinogens in cigarette smoke can affect your lungs, and overall health, but that's not the only problem. Studies and data have shown for years that tobacco use is responsible for a variety of dental health problems including gum recession.
Tooth Grinding. Some of the reasons for gum recession might not be as obvious as others. For example, grinding your teeth can actually wear away at the enamel and have the same effect as gum recession on sensitivity.
We are always committed to the best dental care for our patients because we treat each and every one of them like family. If your teeth appear unusually long when you look in the mirror, you might have the kind of gum recession that can lead to this tooth sensitivity issue. Getting in touch with the best Orange County oral surgeon can help.