If you have a severely damaged tooth, the best Orange County root canal dentist might recommend a procedure to correct the situation. This is a common alternative to extraction. The soft tissue inside your tooth is called the pulp and it can become infected for a variety of different reasons.
For example, a deep cavity can disturb this pulp. If your tooth is cracked or fractured, a root canal might be necessary. Even repeated procedures carried out by your dentist can be the culprit.
If you have any symptoms like pain or swelling, you should get to the dentist right away. If you leave this situation untreated, the tooth could become abscessed and you might lose it all together.
The Right Place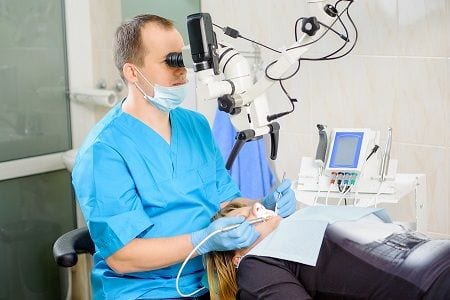 If you're looking for the best Orange County root canal dentist, you've come to the right place. Here at 7 Day Dental all of our dentists are highly trained and compassionate. We make it our business to treat each and every member of your family like they were a member of ours.
We take the time to explain every delicate procedure like root canal. We will even answer any and all of your questions so you'll feel comfortable when the appointment date comes.
Local Anesthetics
A root canal treatment usually takes more than one visit to finish. Our dentists have a variety of local anesthetics available to them so you won't feel any discomfort. What's more, after the treatment is finished, the pain that you initially felt before it started will be gone as well.
Here's a few things that you should expect to happen before the actual procedure begins.
Generally a set of x-rays will be taken. They show not only the affected tooth but the surrounding bone.
To make you comfortable during the treatment, the tooth and surrounding area will be numbed with the right anesthetic.
The dentist will put some kind of protective cover around the area to keep it safe from bacteria.
After the procedure is over, you might find that your tooth is sensitive for a few days after. It might be a good idea to take some prescribed antibiotics to prevent the spread of infection. A good root canal should be permanent. If you keep up a good oral hygiene routine, there's no reason you should expect this tooth to be anything but strong and healthy.
Everything starts with the best Orange County root canal dentist.