Of course here at 7 Day Dental we pride ourselves on being professional Fullerton family dentist specialists. Of course that means we are always available to help you with all kinds of innovative therapies and procedures.
We even pride ourselves on giving out free advice. That's why we've put together some dental home pain remedies you'll find in the kitchen cabinet at home.
Clove oil
Some of the remedies that can help you with a toothache are pretty traditional. There is a chemical in this natural substance that acts as an antiseptic. If you put a few drops of this together with olive oil on a cotton ball, you can bite down on the cotton and hold it in place.
Water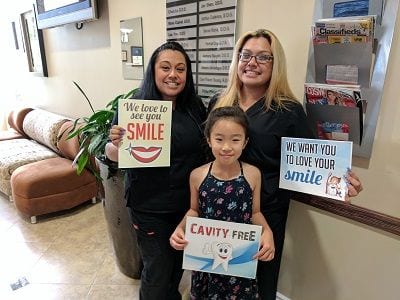 Sometimes a toothache can be caused by some food caught between the gum and the tooth. If that's the case, sometimes just flossing or rinsing your mouth out with water will do the trick. However, if you find food is getting stuck in your teeth consistently you should come and talk with your Fullerton family dentist.
Aspirin
If you have persistent swelling on the inside of your mouth, you might have a soft tissue issue. It's a good idea to check with us at 7 Day Dental if that's the case. In the meantime, a little ibuprofen might help bring the swelling down.
Tea leaves
If you have a back tooth that is causing you some pain, a teabag might just be the answer. Tea bags have tannic acid inside which reduces swelling. Once again, it's important to remember swelling might be more serious than you might think. It's always a good idea to follow up with a trip to our dental offices to be sure.
Salt water
If you dilute a little table salt in water and rinse, you can reduce toothache pain.
Soft foods
If you are experiencing jaw or tooth pain that's bearable, you might want to try changing your diet. Sometimes this type of discomfort will resolve itself if you eat softer foods for a few days. You just need to call your dentist if the pain doesn't disappear in a reasonable amount of time.
Here at 7 Day Dental we are committed to your complete and overall oral health. Our Fullerton family dentist practice is warm and inviting. As well, we accept most insurance for your convenience.