Our dentist in Laguna Woods services are top-notch, aboveboard and above all transparent. One of the philosophies that is central to our practice here is the concept of respect, consideration and top-notch care for each and every one of our clients.
Competitive fees
We want you to feel totally comfortable when you choose our services and that's why we start out with competitive fees to put you at ease. We have kept them affordable for so long that we have an ever-growing list of loyal clients and would very much like you to add your name to that happy group.
Perhaps best of all, 7 Day Dental accepts a wide variety of insurance plans and coverage that includes PPO, HMO, and Medi-Cal plans. One of the other things that we are most proud of is the fact we make one of the cornerstones of our business honesty and transparency.
Honesty You Can Count On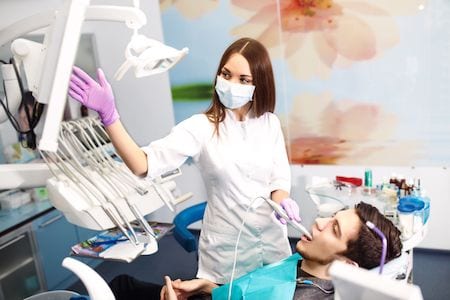 Here at 7 Day Dental we consider those kinds of virtues timeless. We'd certainly like to point out that while the following story is certainly of interest, we don't practice any of the shady techniques that are mentioned below!
A recent report says that an 800-year- old Mexican skull has recently been found out to be a forgery and the work of a Mexican dentist who decided to put the phoney artifact together in the 1940s. A Dutch museum made the startling finding after testing the skull which is one of only 20 in existence worldwide.
Preserved Teeth
The problem came when a mosaic that was used to decorate the historical piece was found to be a fake and after testing in Paris it was thought the teeth were too well-preserved to be almost 1000 years old.
Back in the 1940s and 50s, many Mexican archaeological sites were being plundered and the profits were lucrative for dealing in these kinds of phoney artifacts. You won't find any kind of hanky-panky like that with our dentist in Laguna Woods services.
Healthy Start
In fact, we like to make sure your children get started off on the right foot with our Healthy Start System™. This noninvasive way of naturally straightening teeth is one of the best ways we know of to help your child achieve that beautiful smile that will last a lifetime. Why not take a few minutes to check out our website so you can see some of the great results this innovative system has to offer?