If you're looking to improve the look of your smile, we can help with cosmetic dentistry Orange County procedures. Most of these are elective, but the benefits are many. Some of the procedures listed here are quite simple. Others are more complicated but each of the ones that we have described below are very effective.
When there is not enough tooth left to support the filling, our dentists will often use what's called an inlay. When you come in to see us at 7 Day Dental we will be able to decide whether this procedure is right for you. If your tooth doesn't look too damaged, we should be able to proceed with this cosmetic dentistry Orange County procedure.
Other Options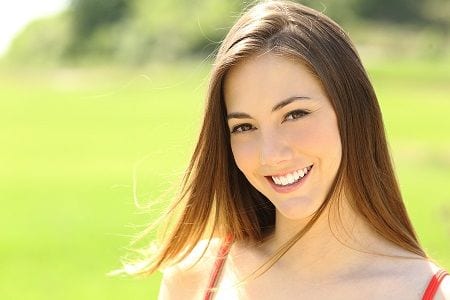 Of course there are other options. For example composite bonding is all about restoring the look of the natural tooth with a composite material. With this procedure, one of our professionals will drill out the damaged area before replacing it with the new material. This is quite often just referred to as simply bonding.
If you need safe, effective dental procedures, you've come to the right place. Everything we do here at 7 Day Dental is geared towards 100% client satisfaction. We want to partner with our valued clients to give them a smile that will last a lifetime.
Cosmetic Dentistry Orange County Veneers
That said, dental veneers are another option that we have in our arsenal. These are made individually to resemble the patient's natural teeth. If you have crooked teeth, these are quite often the best route to take. Dental veneers look very much like the real thing and they are low maintenance.
If you are looking for cosmetic dentistry Orange County procedures that are simple and effective choose teeth whitening. This is one of the simplest and most effective procedures since it can be performed right at the dentist's office.
Looking at dental implants is another option after you've lost a tooth. Keep in mind it's important to find a professional dentist who understands the differences between these procedures. Each and every dentist at 7 Day Dental is a consummate professional. They have the right training and customer appreciation aptitude to make a difference.
Getting in touch with us is easy. All you need to do is go on our website and find a location closest to you. Cosmetic dentistry Orange County procedures are popular and effective. We can help you find the one that's just right for you.