There's an old saying about the early bird catching the worm and we like to apply that to our Laguna Woods orthodontics services. When we apply these techniques to young children, they are often called interceptor orthodontics because the jaw is still developing and permanent teeth are coming in.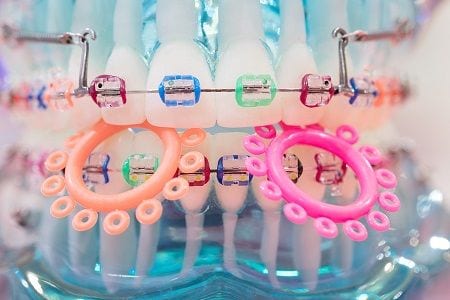 This is another area where innovation will surprise parents because the braces their children wear today are much more advanced and aesthetically pleasing than the ones mom and dad were used to. Today's braces are much more attractive and comfortable than their predecessors. Perhaps best of all is the fact that today's interceptor orthodontic treatments are much more affordable than they were just a few years ago.
Insurance Plans
 At 7 Day Dental, it's our mission to make sure that you and your family have smiles that will last a lifetime. We do everything possible to meet and exceed your expectations for top-notch Laguna Woods orthodontics services and that includes accepting most insurance plans. We also like to make sure that our valued patients don't waste a lot of their precious time and that's why you'll find all the forms you need online. Making everything as simple and convenient as possible for our clients also includes the ability to book an appointment on the Internet.
Always available
Of course we are always available to answer each and every one of your questions about our orthodontics services or any of the other techniques that we use to make sure you have a smile that lasts a lifetime.
If your child needs braces, we are always there to help you understand how to keep up a good oral hygiene routine while your son or daughter is wearing these state-of-the-art appliances. It's a good idea to make sure that they come to our offices once every six months for a checkup so that we can have a look and make sure that everything is proceeding according to plan.
It's important that our dentists are able to point out any tips and tricks that will help your child clean around their braces. For example, finding the right orthodontic floss threader will make that part of your child's oral hygiene routine much simpler. This is the tool that will allow your child to floss above the braces and make sure there's no food stuck between the appliance and the gum line.
Early Laguna Woods orthodontics is an important part of setting your child on the right course to maintaining a beautiful smile that lasts a lifetime.