Looking after a variety of different sports injuries is just part of what we do here at 7 Day Dental. There are many athletes who wear their battle scars as a badge of honor but you'd be hard-pressed to find somebody who's lost a tooth or chipped a front molar and doesn't want it replaced properly.
That said, there are generally three different kinds of sports related injuries that can affect your teeth. Here at 7 Day Dental we have emergency dentistry in Anaheim capabilities to set your smile right after you've been injured playing one of your favorite games.
Emergency Dentistry in Anaheim and Cracked Teeth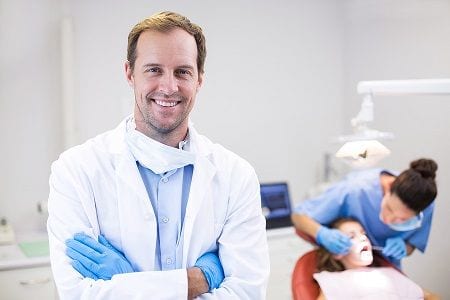 Cracked teeth are one of the most common injuries in sports. In fact research tells us that players who don't wear proper mouthguards are actually 60 times more likely to chip or crack a front tooth. There are a few symptoms that you should be watching for that will tell you that you've got a cracked tooth and these include a sharp pain while you are eating or drinking.
Keep in mind a cracked tooth isn't always visible. Tooth pain that comes and goes but doesn't stay is another indication you may have injured yourself. In the end, the kind of emergency dentistry in Anaheim procedures we use depends on how you've hurt yourself.  For some injuries, the tooth might need to be extracted or a root canal performed.
Keep in mind that 7 Day Dental is always available to help you with a sports injury. It doesn't matter whether you've been hit by a baseball, football or hockey puck. Keep in mind that if you've lost part of your tooth's enamel shell, the chances are you'll need to come and see us right away.
Available Emergency Dental Services in Anaheim
We have a variety of forms that you might need to fill out right on our website. Keep in mind that our Anaheim emergency dental services are available 365 days a year. These services are just one of the many that we have for our valued patients.
It's important to us that you understand a smile lasts a lifetime. That's why when you need emergency dental services in Anaheim we are your trusted partner. If you play contact sports, it's a good idea to wear a mouthguard to protect your teeth.
You can even prevent dental emergencies by choosing the right foods. For example, we have seen chipped teeth after people bite into hard candy.