Having Orange County dental surgery can improve your self-confidence, enhance your smile and even boost your overall quality of life. It is important to keep in mind that people who look after their teeth and have wonderful smiles are successful in relationships and have better career opportunities.
Here are a few questions to ask when you need to undergo dental surgery.
Are You A Good Candidate?
Dental surgery is a good idea in several situations. For example, if you have missing or cracked teeth this is one of the best routes to take. However, it's really important to be transparent with your dentist about any medical conditions you have.
There are some situations where having dental implants surgery or another kind of operation is best after periodontal disease has been treated and diabetes managed.
How Much Experience Does the Surgeon Have?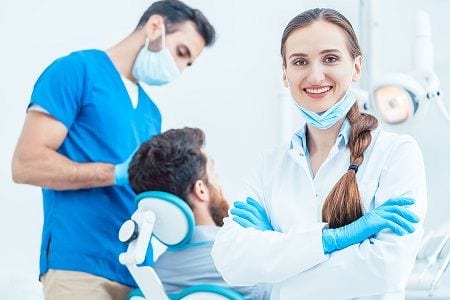 It's important to look for a dental surgeon that has specific experience in the area you need to be treated in. For example, if you're looking at having dental implant surgery, you'll need to make your decision based on the kind of answers a doctor has.
Sometimes, it's a good idea to write down a series of questions before and so you will have your thoughts in order.
Find Out About Orange County Dental Surgery Complications
There are many benefits to having oral surgery. However, because it's an operation there might be some small complications that you need to be aware of. For example, you should talk to our dentists openly and honestly and get a full overview of the risk of any infection.
Of course, it hardly ever happens with our best in industry practices, but we want each and every client to understand the procedure from start to finish. We'd also be more than happy to talk to you about all the precautions we take to make sure infections don't take hold
The possibilities here for infections are greatly decreased by our qualifications and making sure everyone understands the whole procedure.
What Are the Healing Times?
Planning for any kind of dental surgery also means understanding healing times. This can vary depending on your general overall health and how quickly you recover from this type of procedure.
People who look after themselves and have good diets generally recover quicker. Older patients generally take a little longer to heal from Orange County dental surgery.