We offer complete Anaheim orthodontics for people of all ages. Our treatments include the next generation of braces that have no ligatures. These latest innovations don't trap any bacteria. The result is straighter teeth and better oral hygiene.
Our patients ask us what to expect from this type of dental appliance. That's why we've put together a checklist to help make the transition to wearing braces go smoothly.
Special Threaders and Flossing Products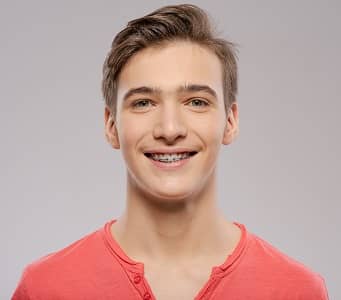 Some of our patients who get fitted for braces prefer to use a water flosser to clean their teeth. However, this method isn't practical for everyone. For other patients, we suggest orthodontic floss. This product comes with a tip to help clean under the wires.
This specialized dental tool still cleans between your teeth. It removes plaque and food particles while the added attachment makes it easier to get under your braces.
Here's a helpful tip on how to use a floss threader. Loop a piece of waxed dental floss around 18 to 24 inches long through the eye of the threader. The plastic tool goes under or over the wire of your braces. Pull the floss through, remove the threader and floss between teeth and into the gum line as usual.
The Right Toothbrush
Successful outcomes with Anaheim orthodontics depend on several things including using the right toothbrush. It doesn't matter whether you prefer an electric or manual brush, soft bristles are the way to go.
Brushing in a circular motion will remove any food particles from your braces. If you can, it's a good idea to remove elastics and bands before you start brushing. Take your time and make sure to clean all your teeth.
 Rinse your mouth thoroughly after brushing. Then, look at your braces in a mirror to see if there are any remaining food particles. 
Choose an Antiseptic Mouthwash
Adjusting your oral hygiene routine with braces should include rinsing with an antiseptic mouthwash. This step adds a layer of protection. The process is simple. Poor about 4 teaspoons of the oral rinse into a cup.
There is no need to dilute the product with water. Put the contents in your mouth and rinse for 30 seconds. Swish the solution around. Don't worry if you can't hold the mouthwash for the full 30 seconds at first.
When you are done, spit out the liquid. Getting the most from Anaheim orthodontics means taking a three-step approach which includes brushing, flossing and rinsing.