There is no time like when your children are young to start pediatric dentistry Anaheim care. As soon as they get their primary teeth, looking after them will ensure they stay free from decay and disease.
Here at  7 Day Dental, we suggest that good oral hygiene starts when they are just babies. Even before they have any teeth, it's a good idea to wipe their gums down with a soft cloth. This gets rid of bacteria and ensures their oral hygiene routine starts off on the right foot.
Baby Teeth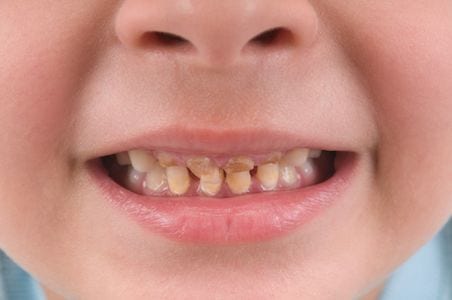 It's important to look after your baby's teeth as soon as they start arriving. We suggest that you buy a special toothbrush designed for infants. This specialty brush will take into account they have a smaller mouth and head.
Pediatric Dentistry Anaheim dental visits
It's important that you time your child's first dental visit so they get the most from it. For most children, that means they should visit the dentist at 1 to 2 years of age. If he has any food stuck between his teeth, dentists will be able to remove it. As well, they will be able to remove any plaque build up on his tiny teeth before it starts to become an issue.
Making sure that the plaque buildup around your child's teeth is looked after is important. This is the very substance that can create dental issues like gum inflammation even in very young children. We suggest a regular routine of dental visits so any of these issues can be headed off before they become a bigger problem.
Looking after your child's teeth 
A pediatric dentist will also be able to help you look after your child's teeth. When they are very young, they will need your help to make sure they establish a good dental hygiene routine. Teaching your child how to floss properly is critical.
You'll also need to instruct them on how to brush and that they should do it at least twice a day. Another topic that we can go over with you is your child's eating habits. In a very real way what they eat will affect their gums and teeth later on in life.
Anaheim Pediatric Dentistry choices
Helping your children to make the right choices early in life pays off as they get older. Keep in mind it's best to use just a soft toothbrush and water when they are young. Toothpaste can come later on.