7 Day Dental is a family focused practice that looks after your family's dental needs.  We like to tell our patients about what we like to call the Ladera Ranch dentist difference. That's basically a series of services we provide that are designed to help you keep a beautiful smile that lasts a lifetime.
Emergency Dentistry
Although most people wouldn't suspect it, accidents happen quite often that involve your teeth. Research even tells us that the number of dental emergencies has gone up in the United States recently. If you've lost a tooth through accident or a mishap while playing sports, it's important you come and see us right away.
Our dental practice is open every day of the year.
Geriatric Dentistry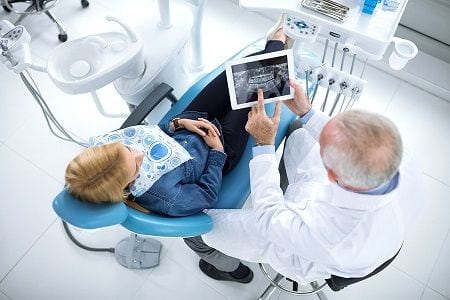 We understand how important it is for older people to look after their dental hygiene routines. One of the first things our Ladera Ranch dentist professionals will tell you is losing your teeth as you get older isn't inevitable.
We can help you understand all the different situations that can affect your teeth as you get older. For example, gum disease is one of the primary issues for senior citizens. When you come and see us, we'll be able to monitor the situation and help you fight gingivitis and periodontitis.
We also encourage our elderly patients to adopt healthy eating and lifestyle habits to save their original teeth. As far as nutrition goes, there are several things that older folks can do including bumping up the amount of protein in their diet.
Essential Ingredient
Calcium is another essential ingredient since it helps tooth structure. That means it's a good idea to work some dairy products into your daily eating routines. Remember, that glass of milk you had when you were younger every day is a good addition as you get older too!
Vitamin C is another essential nutrient that you need for your immune system as you age. Fruit is a good source of this essential nutrient. If you get dental implants rather than dentures when the time comes, you'll be able to enjoy a variety of different foods in this group.
Cosmetic Dentistry
Cosmetic dentistry is another one of the cornerstones to our complete list of dental services. We have a variety of technologies and techniques to serve you. If you're looking to improve your smile we have crowns, veneers and even some bleaching products in our Ladera Ranch dentist portfolio.