You and your family should keep in mind that for any kind of dental emergency we are always open late and studies have shown there's been an increase in dental emergencies in the United States recently. If you're having a dental emergency, make sure to stay calm and get professional help from one of our Ladera Ranch dentists right away. Here's a statistic you should be interested in if you have young children involved in sports because that's one of the major factors in having a dental emergency. Studies have shown 20 million children play organized sports in this country and another 80 million are involved in some supervised recreational activities.
Always Accidents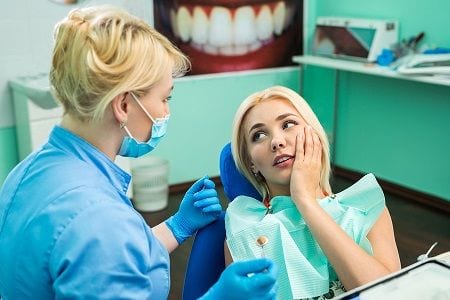 Sports are a fun way for your children to stay in shape and learn how to interact with others, but there are always accidents. Mouth guards are an excellent way to make sure they are protected while they participate in anything and everything from baseball to mountain biking. These come in custom fitted designs and those that can be placed in hot water and then fitted over your teeth.
Even if you wear braces, a mouth guard is a good idea if you are participating in sports and our Laredo Ranch dentists and orthodontists are ready to help you out. Remember if the worst does happen, we are equipped and staffed to handle any kind of dental emergency 365 days a year. Our offices are clean, comfortable and friendly and we only use state-of-the-art technology here at 7 Day Dental. We accept all the major insurance plans and many people on our staff even speak more than one language so we can always communicate with each and every one of our valued patients.
Inherent risks in some sports
It's good to know that the American Dental Association has taken an active role in promoting preventative measures for sports related dental injuries since the mid-1990s. They report that while people are aware of the inherent risks in some sports like boxing, many of the general public don't understand that even something as innocent as ice-skating or gymnastics can chip a tooth.
Here at 7 Day Dental, our Ladera Ranch Dentists are always on top of the latest measures to make sure your smile stays healthy and bright for a lifetime. The Healthy Start System™ is a procedure for your child that can even prevent orthodontic problems before they start. Between that, routine visits and our emergency services if they suffer any sports injuries, Mom and Dad can be sure their children will have a healthy smile for a lifetime.