Endodontics is the name for the services whereby our professional dentists look after the pulp in your teeth. We save teeth when this dental pulp gets infected and root canal therapy is one of the most common ways we do that.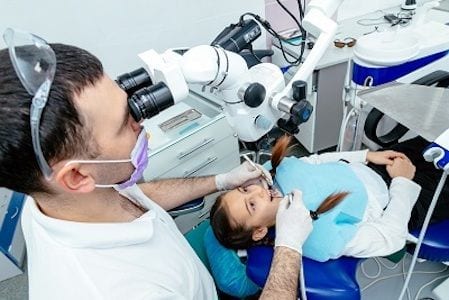 As part of our dedication to making sure people get affordable dental care, we opened up our Ladera Ranch office in 2010 and offer dental care as well as specialized treatments for each and every member of the family. That includes Ladera Ranch Endodontics.
Because we are committed to making sure each and every dental procedure we do get accomplished properly, our root canal therapy is backed up by endodontic follow up treatments where necessary. We even offer some surgical techniques because it's important to us our services are all comprehensive and professional.
At 7 Day Dental we are responsible for making sure your teeth and gums stay healthy for a lifetime, and while that includes our Ladera Ranch Endodontics services, there are still plenty of things that you can do from home to proactively head many dental problems off at the pass.
For example:
Your toothbrush plays an important role in your overall dental health. Did you know that you should grab a toothbrush like a pencil to prevent too much scrubbing on the gum line? The proper way to brush is a 45° angle in a gentle circular motion. It's also a good idea to change the head of your electric toothbrush every 2 to 3 months.
We all know the kinds of food you eat can help keep your teeth and gums healthy. However, did you know that crisper solid foods actually help clean the inside of your mouth while you eat them? Carrots and celery are good for the waistline and the enamel on your teeth at the same time.
Apple cider vinegar is good for the inside of your mouth as well since it kills bacteria around the gum line. After you brush in the morning you can gargle with the diluted mixture and it will actually help to whiten teeth and remove stains.
When it comes to our Ladera Ranch endodontics services, you can rest assured that everything we do is geared towards preventing abscesses and allowing you to keep each and every one of your teeth. We do everything in our power to prevent problems from becoming emergencies, but 7 Day Dental is there when you need us to look after any emergency root canal or endodontic treatment.