Here at 7 Day Dental,  we pride ourselves on offering a wide variety of top-notch dental services that will keep your mouth healthy, your teeth in good condition and your smile bright for a lifetime. Some of the services we offer under our Ladera Ranch Endodontics umbrella might be a little more mysterious to the average person than something as simple as filling a cavity.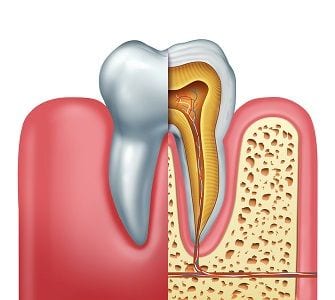 However, that doesn't mean endodontics isn't important to making sure you keep your teeth for years. There are two years of extra dental training involved that goes into one of these professionals and a whole host of techniques like irrigating the canal and filling it properly after the procedure is done.
However, we're pretty certain that the average person coming in to have this process done is looking to understand their end of the treatment. With that said, we thought we'd put together a few easy-to-read bullet points so you can better appreciate what our Ladera Ranch Endodontics are really all about.
If you're about to undergo one of these treatments and feel a little nervous, it should probably help you to know there are over 25 million endodontic treatments carried out effectively and safely every year in the United States.
You should also know there is no scientific evidence linking root canal and any other kind of disease. In fact, modern research has debunked reports from 100 years ago that stated this procedure wasn't safe.
Patients should understand that when a tooth becomes infected, the only other course of treatment is extraction. Scientific research has shown that actually pulling the tooth exposes a patient's bloodstream to much more bacteria than an endodontic procedure.
It's good to know that dentistry has come a long way but we still haven't been able to produce a denture or implant that works as well as the natural set of teeth you were given. That's a very good reason to choose Ladera Ranch endodontics generally and root canal specifically over extraction if you have a problem.
Remember, our patient's needs and what is best for them is always our number one priority. A root canal has several other advantages over extraction including the fact it will allow you to chew naturally and still be able to enjoy all of your favorite foods.
If you'd like to get in touch with us to learn more, we'd be happy to fill you in.