There are specialists within the dental field committed to making sure you have a wonderful smile that lasts a lifetime. Our Ladera Ranch Endodontics specialists are dedicated to treating dental pulp that has become diseased and the surrounding tissues that have become infected.
These are the experts that are focused on saving teeth and making sure that you keep a beautiful smile. They have extra training that qualifies them to be working in the field and along with diagnosing and treating different kinds of tooth pain, they are experts in root canal therapy.
Unwavering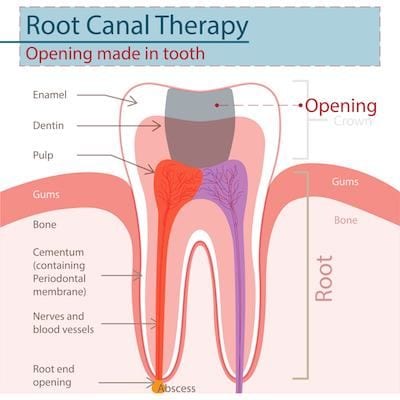 We have a definite unwavering mission statement here at 7 Day Dental that includes being able to provide affordable, top-quality dentistry to all of our patients regardless of their means. Our environment is family friendly and caring and we use only the top quality instruments and techniques to better serve each and every person that comes through our doors.
People ask about the differences between a regular dentist and these specialists we employ at our Ladera Ranch location and the answer is simple. While all Endodontists are dentists, not all dentists qualify for this specialized field. In fact, those who make the cut have taken an extra two or more years of training and generally complete a high number of root canals per week.
When you're looking for a treatment that is both precise and efficient, these are the professionals that you'll want to have working with you. Here at 7 Day Dental , we make client satisfaction the first priority. With several convenient locations and the kind of hours you told us you need, our dental offices are geared towards people's busy lifestyles and work schedules.
Keep in mind there are many different tooth issues that result in the need to visit an Endodontics specialist. Infection, injury, or decay are just a few of the reasons that you need to make an appointment to save your beautiful smile. There are a few symptoms you should be watching for and these include sensitivity to hot or cold foods or a sharp pain when biting into your favorite meal.
Regardless of the symptoms you're experiencing, we have the right kind of Endodontics help available at our Ladera Ranch offices. We've gone out of our way to make things as convenient and simple as possible by offering new and existing patients a convenient form to fill out to get the process started too. Why not enlist the help of our complete 7 Day Dental team today?