When we say we have a Ladera Ranch family dentistry practice that's second to none, we really like to put our money where our mouth is. That means we love to look after the dental needs of our older citizens and at 7 Day Dental, grandma and grandpa are always welcome.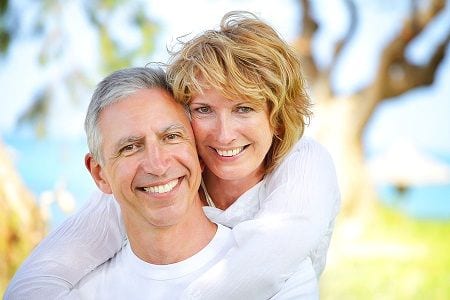 Many people think that losing your teeth is a natural part of getting older but we disagree. If you look after them and follow a good dental care routine, your teeth can last you a lifetime. Having dental exams as part of complete family dentistry routine will find any problems that can crop up as an older mouth ages.
While there are some dental issues that are a result of getting older, there are some other things that elderly people can do to prevent any unnecessary wear and tear on the teeth.
These include:
Trying to stay away from chewing hard foods that can chip away at the enamel. You may have really enjoyed chewing on some hard candy when you are a little younger, but it's best to avoid that now so your smile stays as bright and vibrant as you are.
 Keeping your gums healthy by following a good dental routine is another way to make your teeth a lasting commitment. Remember that at the first signs of gum disease like bleeding when you are brushing or finding loose teeth, you should take advantage of our services so we can stop the advance of any problems.
Dry mouth can cause dental problems as well. Unfortunately, some of the drugs we take as we get older make the situation worse, but you can drink more water and keep your mouth moist and healthy to avoid any kind of dental issues for as long as possible.
Fruit juices may have been one of your favorites when you were younger, but as you reach those golden years, the acidic levels in these common drinks can wear away at the enamel on your teeth.
Getting regular dental exams from our Ladera Ranch family dentistry practice is a great way to keep your smile bright as you get older. Remember, your dental health is often considered part of your overall health picture so it's a good idea to get regular dental checkups to prevent any problems before they become bigger issues. Why not get in touch with us today at one of our locations and book an appointment?