7 Day Dental takes great pride in offering each and every one of our Ladera Ranch patients a variety of industry leading services. If you're looking for an excellent technology that provides a wonderful natural look, we suggest Ladera Ranch lava crowns.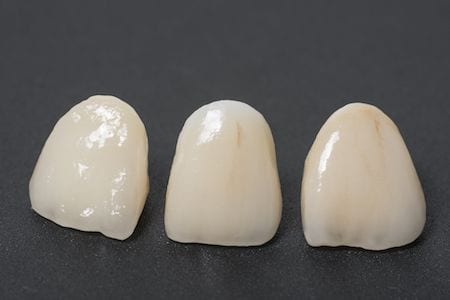 One of the more interesting innovations is the adoption of digital technology. After an impression is made of the tooth, it's sent away to allow for a computer aided design resulting in a digital model that's accurate and looks great. A ceramic lab and even milling center might be involved to make sure the restoration is an excellent and close to perfect fit.
7 Day Dental is always looking towards innovative techniques to make your smile bright.  It's important to us that each and every one of our patients understands that we are always here for you and our only goal is 100% patient satisfaction in everything we do.
Last For Years
Our Ladera Ranch lava dental crowns are durable and aesthetically beautiful. They last for years and are indistinguishable from your natural teeth. If you're thinking about booking an appointment to come in to talk to one of our dental professionals today, keep in mind we made that part of your first visit as convenient as possible.
All forms that you'll need to prepare for that initial visit can be found online because it's in our best interest to make sure your path to that very first visit is as fast and convenient as possible. Keep in mind that keeping your new dental crown in the best shape is about practicing your usual oral hygiene routine too.
Teeth and Gums
Living healthy is a great way to keep that new part of your smile looking great for as long as possible. Staying away from sugary snacks, alcohol and tobacco are great for your smile as well as most of the other parts of your body. Stopping by to come in for a professional cleaning at least twice a year is another excellent idea that can help your teeth and gums stay strong and healthy.
If you have a tooth that is decayed, cracked chipped or worn down, one of our Ladera Ranch lava crowns is the best option. This is another excellent choice if you've got a tooth that has a rather large filling or are looking to cover a dental implant that's already in place. Why not get in touch with us soon so one of our friendly, knowledgeable dental professionals can help you decide which course of action is best?