Our Ladera Ranch Pediatric Dentistry professionals understand all about dental anxiety among younger children. Here at 7 Day Dental we've studied the issue. We know that sometimes your child's dental fears come from your own. When mom and dad are anxious about going in for their dental exam, this nervousness quite often rubs off on the kids.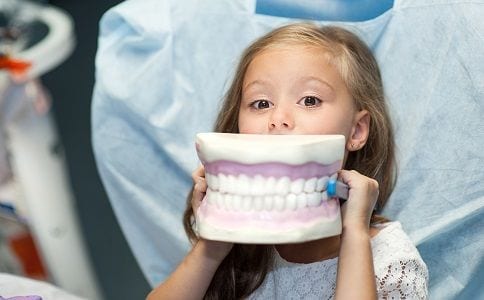 Here's a few things that you can do to make sure your dental anxiety doesn't affect your children's chances of good oral health.
Simple explanations about what your children should expect from their first visits to see our dental experts are best. Being upfront and letting your children know will make them more comfortable in the long run. One of the best ways to do that is to leave out all the complicated details.
Simple Language
Use the same kind of simple language you use when explaining other things to them for the first time. It's a good idea to make sure that your voice is even and as comforting as possible. Because all children love to play games, we also suggest that you go through a make-believe dental visit. You can put your son or daughter down in a chair and count their teeth for them. If you've got a small mirror you can use that to mimic the ones we have in our office to get your child familiar with the routines of their first or second dental visits
If they have a favorite doll, you can get them to brush its teeth.
Ladera Ranch Pediatric Dentistry Visits Need to Start Early
One of the other things that we like to suggest is that you bring your children and for their very first visit as soon as possible. Usually that's when the first teeth start to appear around six months of age.
One of the other things that you should avoid as a parent is talking about your own dental experiences with your children. It's possible that you'll transfer some of the dental fears that you have over to them by accident. Children read their parents very closely and you might accidentally be causing anxiety.
Explaining the benefits of good oral hygiene should lessen any of the dental anxiety your children are feeling. We even like to suggest that you bring them in for a visit ahead of their first routine examination. That way they can become comfortable with our Ladera Ranch Pediatric Dentistry facility.