The Laguna Woods cosmetic dentist professionals we have on staff here at 7 Day Dental tell each patient cosmetic surgery goes a little easier if you do the right kind of prep work. Understanding what's going to be done before any procedure helps to lessen any anxiety you might be feeling.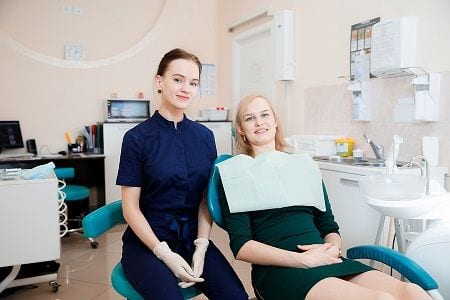 Our experts suggest that your preparation should start well before your scheduled appointment.
The first step is taking the time to do a little research before hand. We are only too happy to schedule a time with our cosmetic dentistry specialists. They will tell you the benefits of the procedure you're thinking of having done. It's also a good time for you to ask about any risks involved. Make sure to bring along any other questions you might have.
It's also a good idea to make sure that you have someone with you. This is especially true for cosmetic dentistry procedures like implant surgery where sedation might be used. For example, if the procedure involves the use of nitrous oxide, you'll be a little groggy afterwards and need someone to drive you home.
Laguna Woods Cosmetic Dentist Safety Tips
Any kind of anesthesia can make it unsafe for you to drive home until the effects wear off. If it's impossible for you to get a ride with someone, try to take a cab or public transportation. If all else fails, you should be able to wait inside the doctor's office until the sedation wears off.
The 7 Day Dental Difference
We are here to help you when you are preparing for cosmetic procedures. If you take a look on our website, you'll see that we've thought of everything you'll need to get started.
You can request an appointment online simply by clicking your mouse. It's the fast and convenient way to get in touch with our services. This is just the very first step in what we like to call the 7 Day Dental difference.
Transparency is very big with us too. You asked what insurances are accepted and we posted it right on our website so there's no confusion. If you don't find your carrier listed on our pages, just give us a quick call and we'll be able to sort everything out for you.
Finally, we've taken the time to post all of the necessary patient forms right on the website as well. It's our way of making your experience with the Laguna Woods cosmetic dentist pleasant and memorable.