Choosing the right Laguna Woods dental implants dentist is the best way to make sure that you have a great smile. Due diligence is one of the cornerstones here. You want to be sure to do a little research so you can make the right decision in the end. Here's a few tips that should help you along your way.
Find the right tool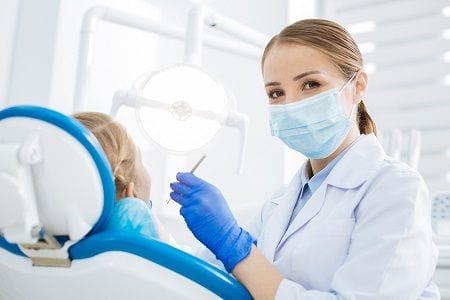 Dental implants last a lifetime if they are done correctly. They can change the way you look and feel. That's why you want to be sure to find the best possible dentist who understands all the innovations.
Quite often finding the right tool means looking online. The American Dental Association has a Find A Dentist tool that can help you narrow down the search to your location. Of course, your own locality might have their own dental search tool. Either of these is a great way to get the names and locations of good dentists in your area.
Find out about data security
These days, it's important to find out how the dentist you are considering stores your information. Finding out about all the latest security features is important. Ask if your dental records will be stored in the cloud or on a hard drive in the dentist's office.
Here at 7 Day Dental, we've gone out of our way to make sure each and every client has all the information they require to make a good decision. That includes putting all the forms that you need to fill out on our website where they are easily downloaded.
Why you need regular visits
It's important to have regular dental visits even after a Laguna Woods dental implants procedure. The earlier we can spot any issues with your gums, the quicker we can diagnose and make the right treatments. It's best to get on top of any situation when it is affordable.
Finally, making sure that you have a continuous plan for dental care is important. A large part of that is forming a good relationship with the dentist you finally select. Starting a conversation is the first step to good oral health that will last a lifetime.
Even when you have dental implants, brushing and flossing twice a day is an excellent way to maintain your dental health. Laguna Woods dental implants are designed to last a lifetime, but you need to do your part to make sure they do.