7 Day Dental is committed to making sure you get the very best from our Laguna Woods orthodontist specialists. We make it our business to look after malocclusions so each and every one of our patients has a beautiful smile.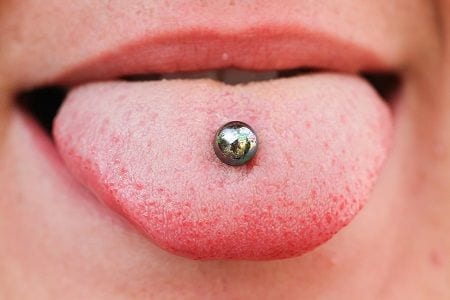 We are also very proud of the fact that we keep up on all the latest trends with younger people. That's why we've put together a few words on oral piercings that you might want to go over by yourself or your teenager.
This kind of self-expression deals with body piercing. It is important if you want to get something like a tongue piercing done that you understand your mouth contains millions of bacteria. Some of these oral piercings like the ones that go in your tongue can actually be dangerous. It's possible if a piece breaks off it could block your airway and cause you to choke.
What's more, if you get a tongue piercing done in an unsterilized place you can wind up with an infection. Here's a few other things you'll want to consider if you're planning on getting your mouth or tongue pierced.
You might be damaging your teeth, fillings or gums. Many people have a habit of chewing on the piercing. Not only can this damage your gums can also lead to scratched and sensitive teeth. If you have fillings, one of these oral piercings can actually damage those as well.
It's even possible that you can sustain some nerve damage. The numb tongue that you can experience after having one of these piercings is usually only temporary. However, in some cases it can be permanent because you've damaged the nerves. It's even possible that you can throw your sense of taste off or change how you move your mouth generally.
Getting your tongue pierced can also increase the amount of saliva your mouth produces. In some cases, people have reported increased drooling after having this done.
This kind of dental accessory can even affect your regular checkups. In fact, there are cases where having oral piercings have blocked x-rays.
The Phase II orthodontist treatment that we offer here at 7 Day Dental is a complete process. It's designed to guide permanent teeth in straight and fix any of those that are coming in improperly. The Laguna Woods orthodontist services that we offer in this area are all perfectly healthy and safe.