Some people have a fear of going to the dentist even if they're coming in for something as relatively non-invasive as Laguna Woods teeth whitening. Here at 7 Day Dental, we make it a priority to make people comfortable and relaxed by informing them about each and every one of our procedures in a transparent manner.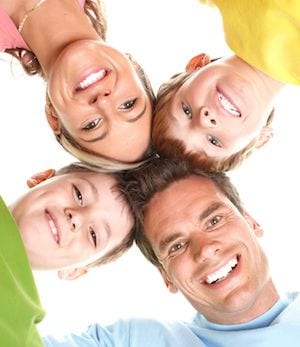 We are a thorough and comprehensive dental practice that specializes in treating each and every one of our patients through every stage of their oral and dental health. We want to form a long-lasting bond and a great relationship with each one of our patients and that's why we've included a few healthy tips to get you over any unnecessary anxiety you might be feeling about visiting us.
Let's Talk. One of the best ways to get over the fear of the dentist so you can take full advantage of our Laguna Woods teeth whitening services is to have a chat with us. It's always our pleasure to take the time and hear your concerns and fears about coming to see us. In fact, we might even share some of our concerns about what scares us with you and with that, we'll will start on the road to a good relationship that will help you to have great oral health that lasts a lifetime.
Take A Break. We understand how sitting down in a chair and having a relative stranger prying around in your mouth might feel a little awkward. We know that many of our patients want to get the procedure over in one session without a break, but that's not always the best way to go about teeth whitening in Laguna Woods or any other services we offer. We always have time for you to take a break and ask a question during a procedure or maybe just rinse your mouth out before we get back to business.
Finally, there are even a few breathing exercises you can try on your own so you can find your center while you're sitting in our waiting room. If you practice these before the procedure starts, you'll more than likely have grooved a gentle breathing exercise that will help you focus on something other than the work that's going on inside your mouth.
Laguna Woods teeth whitening is a painless procedure. With the other tips we've provided here, there's no reason why you should feel apprehensive about visiting us for this or any of the other work you need done.