Poor dental care can lead to a plethora of problems, including oral and facial pain and digestion problems.  Over 90% of the systemic diseases such as leukemia, oral cancer, heart disease, kidney disease, and pancreatic cancer, have oral indications.
Here are some more interesting and little-known facts about dental care.
1.     You can have tooth decay at any age
According to the National Institute for Health, tooth decay is among the most common problems faced by aging adults. However, even babies can develop dental caries as soon as their teeth come out. If you failed to maintain proper dental care, you can have tooth decay at any age.
Unfortunately, tooth decay is the primary cause of tooth loss in people of all ages from babies to older adults.
Babies can easily suffer from tooth decay at a very early age. Sharing spoon or not cleaning their gums and letting milk stay in their mouth for large periods can allow bacteria to develop. It will eventually cause dental caries.
To prevent dental caries, it's important to brush and floss your teeth daily. Ask your dentist at 7 Day Dental office for other preventive treatments such as dental sealants.
2.     Sleep apnea can be treated successfully by your 7 Day Dental dentist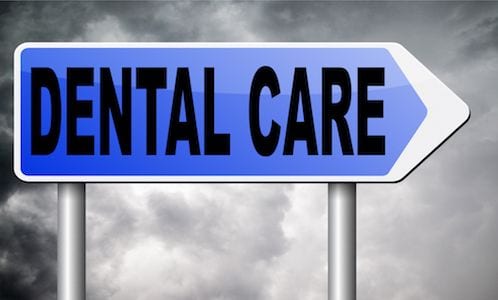 Sleep apnea is one of the reasons why so many adults are drowsy and underperforming at work. Luckily, a sleep apnea specialist at 7 Day Dental office can successfully treat this problem.
Since sleep apnea is caused by an oral obstruction in the airway, your dentist is qualified to diagnose and treat this problem. You may have to wear a CPAP machine unless you have CPAP-resistance and want some alternative treatments.
3.     Your dentist can treat Bruxism (teeth grinding)
Bruxism can be treated at 7 Day Dental office the same way your dentist will treat sleep apnea. You may have to wear an oral appliance to stop grinding your teeth at night.
Like sleep apnea, bruxism is also caused by an obstruction to the airway. This obstruction is usually caused by your tongue, which makes your jaw open the airway partially. This causes your teeth to grind.
At 7 Day Dental office, a specialist will diagnose your bruxism and sleep apnea before discussing various treatment options with you.
4.     Chronic bad breath is a dental problem
If you are living with a chronic bad breath, you need to see your dentist at 7 Day Dental office. It's often caused by gum disease or another oral problem. Using breath mints will solve the problem temporarily but it will not fix the root cause of the problem – your dentist will fix it.
Untreated gum disease can lead to various medical complications. It can contribute to an increased risk of heart disease and strokes. Gum disease can directly contribute to weight gain and diabetes. Don't ignore your bad breath and talk to your dentist at the earliest.
5.     Cracked tooth syndrome is difficult to diagnose
Cracked tooth syndrome is a common dental problem. Unfortunately, it's difficult to diagnose. Luckily, a dentist at 7 Day Dental has experience and skill to perform an evaluation of cracked tooth syndrome.
You should ask your dentist for an evaluation of this syndrome when you are feeling pain when biting. Moreover, cracked tooth syndrome can also cause sensitivity to cold and hot liquids.
After your dentist has diagnosed the problem, he or she will suggest a treatment plan accordingly. If left untreated, it can easily lead to other complications such as tooth loss and tooth decay.
6.     Metal-free options for crooked teeth EXIST
Not everyone is comfortable with metal in their mouth. For those patients, 7 Day Dental office provides metal-free options for crooked teeth.
Your dentist will suggest the right option for you after performing a detailed examination.
If you have several crooked teeth, ceramic braces or Invisalign clear retainers could be your best option. The ceramic braces are tooth-colored while retainers are transparent and invisible from a distance.
For patients with only a few crooked teeth, cosmetic dentistry procedures offer another great option. Your 7 Day Dental dentist may combine various cosmetic and reshaping techniques to achieve a smooth and brighter smile.
7.     Oral cancer screening can stop oral cancer in its tracks
Regular oral cancer screening is important for detecting oral cancer at its early stage. With early detection, the chances of a successful treatment increase.
Oral cancer screening is quick. Your dentist at 7 Day Dental will use Vizilite Plus system for fast and painless detection of oral cancer. If needed, your dentist will perform a biopsy and sent it to a lab for further tests.
For Any Dental Emergency: Call Immediately 866-989-1335
Our emergency dentist are available 7 days a week including weekends and holidays.
"We're always here for you!"