Choosing the best Anaheim cosmetic dentistry offices means looking for an excellent dentist. It's always a good idea to keep in mind these people are supplying more than one service. Overall your dental health is linked to other parts of your body. You should be looking for someone who knows cosmetic dentistry as well as important aspects of your general dental health.
Here's a few features you should be looking for.
Location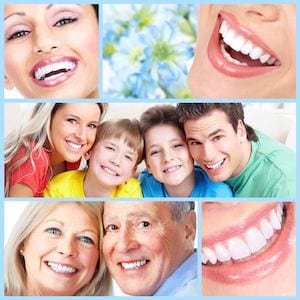 Finding a location that is easy and convenient for you is a big deciding factor. If you commute to work every day, finding an office that's on route makes checkups and cosmetic dentistry procedures more convenient.
If you plan on driving to your dental appointments, making sure the office has ample parking is another one of the priorities.
Meet Them
One of the criteria that you need to satisfy is personal. Finding the best Anaheim cosmetic dentistry professionals is about working with an expert that you can relate to. The best way to find out if your compatible is by meeting the dentist.
Ask them if they have a procedure in place to look after any issues you have with your cosmetic dentistry. Finding out if they have emergency dental services is also very important. This is also a great time to check out the atmosphere. Are the offices and foyer comfortable and friendly?
While you are interviewing the dentist, you can ask a few questions of the support staff. After your done you'll be able to have a clear picture of whether or not you be able to relate to this team of professionals.
Ask These Questions
Take the time to put together a few questions beforehand. Having these written down will help you to narrow down your choices in the end. If you ask any prospects what the signs are that you should see a dentist, you'll get some excellent information.
For example, if you ask about persistent dry mouth and what causes it, you'll find it medication is quite often the culprit. Here at 7 Day Dental, we go out of our way to provide a complete and thorough dental service that looks after each member of your family.
We have the complete and thorough dental services that you are looking for the best Anaheim cosmetic dentistry is as close as our nearest office.