A Laguna Woods root canal is about being able to repair and save the tooth that has been damaged or infected. Generally, the pulp is the area of the tooth that needs to be extracted. Disinfecting and cleaning the remaining part is a big part of the process.
Our patients are continually asking us why they need a root canal and under what circumstances this procedure is best. Sometimes a deep cavity is enough to warrant this procedure. If you've had many treatments to one particular tooth you stand a chance of needing a root canal too.
Quick and Painless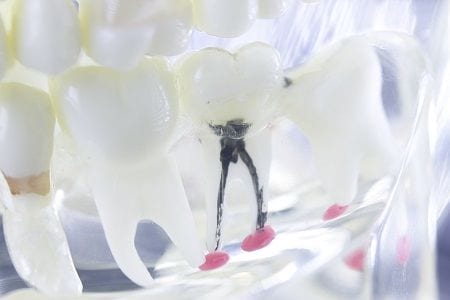 Here at 7 Day Dental, we've gone out of our way to make every procedure quick and painless. If you're looking for the right forms that you need to fill out to get the process started we have them on our website.
Keep in mind that we are dedicated to making sure that each and every one of our patients gets Laguna Woods root canal treatment that is unsurpassed in the industry. However, there are many other services that we provide to our valued clients.
One-Stop Dental Shop
We want to be thought of as your one-stop dental shop for all of your needs. We want your whole family to look to us for all of their dental needs from the time they get their first tooth until they are looking at dental implants.
It's critical that we have a transparent relationship with you and everyone in your clan. That's why when it comes to root canal or any other kind of procedure we encourage you to ask all the questions you need to feel comfortable about the process.
Modern Technology
Even with all the modern technology today, some people are still afraid of a root canal. Their fears can all be put to rest with a little knowledge and a connection with our dental professionals. We like to think of it this way:
People were worried that a root canal was a painful procedure, which it isn't with today's modern technology. However, if you delay getting the root of your tooth fixed, the end result could be much more painful than any one of our procedures.
There's an interesting statistic we came across that should help calm any of your anxieties. In these modern times, the success rate for root canal work is 85%.
If you're worried about the expense, you don't need to be. Our Laguna Woods root canal professionals are always willing to work with our clients to make sure they get the dental treatments they need.