Did you know that one person in the US dies from oral cancer every hour? Over 36,000 people are diagnosed with this oral pathology and the number is rising every year. These alarming numbers indicate that a lot of people are not aware of this oral pathology.
7 Day Dental office helps its dental patients by understanding about oral cancer and other dental pathologies during their regular appointments for dental checkup. We save our patients' life by offering them oral cancer screening facility at our Orange County office.
What do you need to know about oral cancer screening?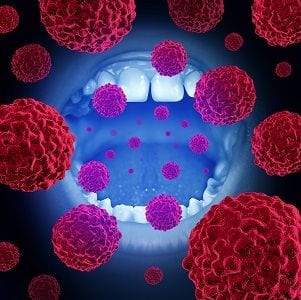 Oral cancer screening in 7 Day Dental office is quick and painless. It's an effective way to catch any abnormality and malignant growth. If it's an indication of cancer, your dentist can detect it at an early stage using oral screening. Early detection increases your chance of survival from cancer.
How many times do you need to have oral cancer screening?
Ideally, you should have an oral cancer screening once a year. Patients with family history of oral cancer are advised to have an oral cancer screening test at 7 Day Dental bi-annually as they are at a higher risk of getting effected by this oral pathology.
What is the procedure of oral screening at 7 Day Dental?
At 7 Day Dental, we use a special instrument to detect oral cancer in its early stages. It's painless and convenient.
This instrument shines a light on your soft tissue. The light, when used in combination with a blue dye, shines the areas that have the pathological abnormality.
This procedure allows your 7 Day Dental dentist to identify problem areas that are not detectable with a naked eye during a routine examination.
In case your dentist sees abnormalities in your mouth, he/she will take a biopsy and send it to a lab for further examination and analysis. Once the lab analysis is complete, your dentist will suggest the future course of action for your dental treatment.
Patients that have cancer will be referred to an oral surgeon who will proceed to remove the affected tissue from your mouth. Patients may have to undergo chemotherapy or radiation after surgery in order to eliminate all cancer cells from the body.
Early oral cancer screening can save your life
Due to the fact that survival rate of patients who have their oral cancer diagnosed early is high, it's critical that you have regular oral cancer screening exams. Oral cancer is life-threatening and it's very difficult to cure it once it has developed into late-stage cancer.
Apart from detecting oral cancer at an early stage, a regular dental examination can also detect other dental pathologies and allow your dentist to cure them although they are rarely life-threatening. The diseases that can be diagnosed with 7 Day Dental oral cancer screening exam are below.
Oral cancer
Viral infections
Fungal infections
Bacterial infections
Inflammation from Lichen Planus
Salivary gland tumor
Next time you come to 7 Day Dental, ask if you are due for an oral cancer screening. It could save your life! If it has been more than 6 months since your last check-up, call us for an appointment and be sure to ask for the oral cancer screening.
Call us for an appointment at 866-989-1335