Here at 7 Day Dental we provide a variety of Orange County cosmetic dentistry services. Our goal is all about making sure every client undergoes a positive change that starts with a beautiful smile.
We supply a new outlook on life and ability to talk and interact with an air of confidence. There are even brand-new innovations in the field that allow for improvements with molars. Changing the shape and contour of teeth is just one of the enhancements that we offer.
Here's a few different types of the procedures we are familiar with and the benefits of each.
Implants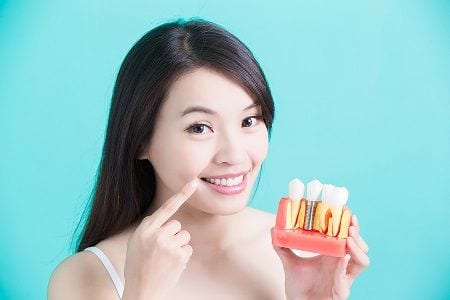 The big advantages to dental implants is the fact that they don't rely on other teeth to keep them in place. A dental bridge needs teeth to anchor it so it doesn't move in your mouth. These quite often need to be replaced as time goes on.
On the other side, a dental implant is permanent and it keeps the teeth around it from shifting so there's no damage to the alignment.
Crowns
These Orange County cosmetic dentistry procedures are also known as caps. They are generally used to cover over a tooth that's been damaged and cemented in. Dental crowns are designed to look exactly like your natural teeth and protect the damaged tooth.
These are especially useful to prevent losing a tooth that's been weekend from cracking or breaking. If you have a large filling these are the perfect cosmetic dentistry choice and when it comes to finishing off root canals, crowns are a good option.
They improve the way an injured tooth looks and support the other teeth so they stay aligned.
Dentures
It doesn't matter how you lose your teeth. Whether there's been some trauma suffered through disease or decay, losing your original teeth compromises how you speak and eat. Quite often dentures restore your ability to eat and speak properly.
They are also a good way to prevent your facial muscles from sagging.
Bridges
We offer a variety of excellent cosmetic dentistry procedures here at 7 Day Dental. It's a pleasure to offer our valued patients everything from the innovative to the traditional.
A dental bridge fills a space from a missing tooth or teeth and is anchored. It's used to fill in the space and offers not only restored confidence but protection of your speech and bite patterns.
We have all these services and more are our Orange County cosmetic dentistry offices.