At 7 Day Dental, we are always interested in making sure each and every one of our clients gets the best overall dental care possible regardless of their income. Of course we supply Orange County dental implant surgery as a replacement and alternative for dentures and missing teeth, but we also want to make sure you get all the information you need including some tips on preventing any possible issues.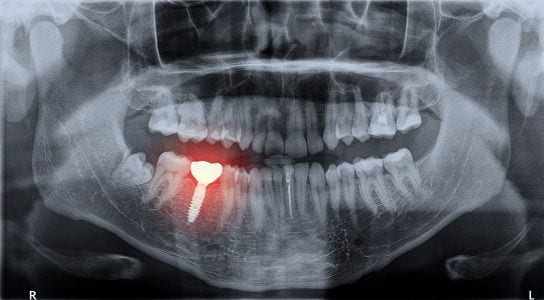 That's why we thought it would be a good idea to go over some preventative measures because the statistics tell us that 80% of injuries to your mouth affect one or more of your front teeth. Although our Orange County dental implant surgery procedures cover a wide range of reasons for tooth loss, we want to make sure you know how to prevent unnecessary damage to your beautiful smile.
Interesting statistic
Here's another interesting statistic. Up to 40% of tooth related injuries in adults happen when they are playing sports. With that said, there are a few common safeguards you can take to make sure your teeth stay in place and avoid any kind of accidental injuries.
In some sports, it's a wise to take advantage of mouth guards that can protect your teeth from sticks, pucks and balls when you are playing games like hockey and baseball. There are several different kinds of these mouth guards that can come in handy and they include:
Customized mouth protectors that are made to fit your individual teeth by dentists or in a laboratory. After we make an impression of your teeth, a special mold is created and the end result is one of these custom-made products that fit the best and afford you the most reasonable protection.
Stock mouth protectors can be bought at your local sporting goods store. These are generally bulky and not much can be done to customize them to your teeth.
Other protectors can be boiled and softened. Once they are placed in your mouth you can use a finger and tongue to form them around your teeth.
Of course having the right protection doesn't necessarily mean you won't lose a tooth for another reason. That's when our Orange County dental implant surgery techniques can come into play. Remember if you choose one of our dental implants, these look and act so much like natural teeth that your oral hygiene routine shouldn't need to change.