We like to make sure our Orange County dentist for kids services are thorough and complete. There's no question too big or small for our helpful staff. That's why we've put together a few thoughts on baby pacifiers.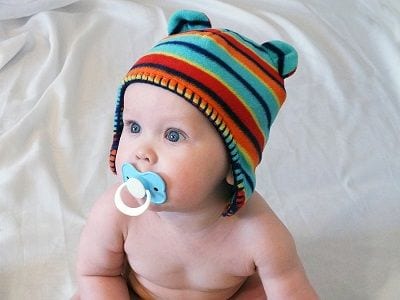 The Academy of General Dentistry (AGD) reports there are some pros and cons to using a pacifier. One of the big benefits is they comfort infants and reduce sudden infant death syndrome incidents. Babies who use them don't sleep as deeply as those who sleep without them. For that reason, they can be aroused from the kind of deep REM sleep that can stop them from breathing.
On the other side of the coin, there is some evidence that pacifiers can hinder development and growth of the teeth and mouth in young children. In fact, there is even some data that shows using a pacifier too long can change the roof of the mouth of your child. They can also create issues with the alignment of the teeth.
Here's a few tips from our Orange County dentist for kids on safe pacifier use:
Of course, it's always important to make sure the pacifier is clean before your baby uses it.
There should be ventilation holes in the top of any model that you use. This is important in case the pacifier accidentally gets stuck in your baby's throat.
It's also a good idea to restrict the use of these at those times when you want your baby to fall asleep.
Here's a few tips that we've been able to come up with about pacifier use. Many parents wonder when the right time is to take one of these away from their children. Our research shows that the first birthday is one of those common milestones that parents used to start the process.
Other data shows that it's unlikely a pacifier can harm your child's teeth if they stop using it by the age of two or three. It's also a good idea to make sure these are clean and you can rinse them off with warm water.
It's always a good idea to replace one if it shows any kinds of signs of wear and tear. For example, a crack in a pacifier indicates you'll need to get a new one ASAP.
If you got any other questions about pacifiers or anything else, our Orange County dentist for kids is always available.