It's important that our Orange County family dentists team gives you the proper information to keep your smile bright for a lifetime. That's why we've put together some tips for excellent oral hygiene you might not have heard before.
The Type of Brush Counts
Everybody in your family needs to start with the basics when it comes to good oral hygiene. That means you need to be careful about the type of toothbrush you select. One was soft bristles is the one we recommend.
One more thing. You don't need to be too forceful when you brush your teeth because you can actually irritate your gums that way.
When You Brush Counts Too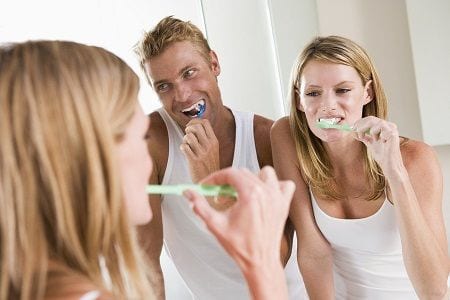 It's a good idea to be enthusiastic about brushing your teeth. However, brushing too much can actually hurt the enamel on them. That's why it's recommended that you brush twice a day but not more.
The best times to brush your teeth are in the morning and night.
Brush More Than Your Teeth
It's also a good idea to make sure you brush more than your teeth. Namely, our Orange County family dentists recommend that you brush your tongue at the same time. This will help remove any excess of bacteria in your mouth that can turn into plaque.
Besides, it's a great way to prevent bad breath!
Choose a Great Dental Team
Excellent oral hygiene starts at a young age. That's why we recommend that you look for a family dental service that can take on every age group in your brood. Make sure that any family dentist you decide on has your convenience in mind.
It's the small little details that can make a big difference. For example, we put all the forms that you will need for every dental visit right on our website.
How You Store Your Toothbrush
It's important to understand the best way to store your toothbrush. Making sure that it can dry out will prevent bacteria from growing on it. That's why it's a good idea to always place it upright so it has a chance to dry.
7 Day Dental is a family dental practice that meets all of your needs. We are here to help you through every phase of your oral hygiene development. If you're looking for Orange County family dentists that make a difference, you've come to the right place.