Everyone wants to have an engaging smile that lasts a lifetime. Our Orthodontics Orange County team can help anyone to accomplish that goal. There are a variety of advantages to getting braces beyond just having your teeth straightened.
Here are just a few: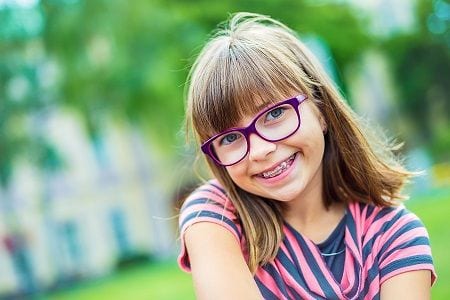 Younger people need to keep in mind that their teeth play an important role in digesting food. The food that winds up in your digestive tract needs to be broken down properly. Crooked teeth aren't doing their job. With the right braces, chewing and digesting food is made much simpler.
Without a good set of teeth in place, your jawbone can start to erode. Even if you're only missing a tooth or two, the others can shift. It's another good bonus to having the right Orthodontics Orange County techniques on your side. Getting a proper alignment from a good set of braces makes sure that your jaw bone stays healthy and strong.
If your teeth are crooked, they can overlap and food can get caught in the spaces in between. When that happens, you can wind up with accelerated tooth and gum problems.
Patients who wear braces often complain they don't understand proper flossing techniques. That's where we can help. It's important to remember here at 7 Day Dental we are compassionate about every phase of your oral hygiene.
The Right Tool
Having the right tool makes flossing easier when you are wearing braces. We suggest you buy an orthodontic floss threader. You'll be able to find one of these in any pharmacy that sells toothbrushes and toothpaste.
There are a variety of techniques that will help you floss between the braces. For example, many of our patients tell us they use a finger to help guide the floss threader. It helps to get to those difficult spots that are otherwise hard-to-reach.
Children and Braces
Here's a final piece of advice. If you have a young child that wears braces, you'll need to help them floss properly. Children aren't usually experienced enough to do this by themselves at first.
If you're looking to maintain a healthy smile, braces can help. By straightening your teeth out at an early age or later on in life, you'll be keeping your smile bright and healthy.
If you have any questions, we are always available to help. Our orthodontics Orange County team specializes in compassionate treatment at every stage of your oral health life.