Picking the best Orange County dental surgeon needs to be a process. This is something you need to approach carefully and methodically with all the right information. Here's a few steps that we put together to help the process move along more easily.
If you're looking for one of these specialists, the first place you can start searching is with your regular dental professional. It's quite often the case that this is the person who recommended you look for an oral surgeon in the first place.
Specialities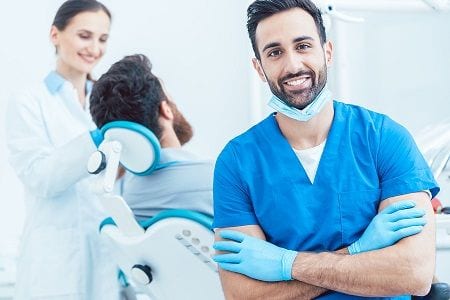 After you get the name from your dentist, you want to find out about the specialties of the surgeon that's been recommended. Don't be afraid to ask any and all questions about the surgeon's background so you get an accurate picture. Find out why your dentist is recommending this particular surgeon in the first place.
There are several ways that you can look for one of these experts on your own. An Internet search will bring up some names that you can contact. Finding out who is recommended through your insurer's network is another possibility.
The Surgeon's Background
Finding the best Orange County dental surgeon is about taking the time to look into the surgeon's background properly. Any surgeon you are considering using needs to be certified by the American Board of Medical Specialties. To meet the requirements of this organization, the professional  needs to have an excellent educational background and skill set.
Helping you find the right dental surgeon is just one of the ways that we look after our patients here at 7  Day Dental. It's important to keep in mind that you want to find a surgeon who has expertise in the kind of work that you need done.
Interview
Keep in mind that having a cosmetic procedure quite is often different than having work done that will realign your jaw. Once you've narrowed down your search, you can make some appointments to interview potential surgeons.
Don't be afraid to ask them questions. For example, it's a good idea to ask if the surgery is really necessary. There might be some alternatives the surgeon can point out. You also want to make sure that you have a good look at where the surgery will happen.
Remember, dental offices that are committed to doing good work also try to make good first impressions.
You'll be much happier with your final decision when you are picking the best Orange County dental surgeon if you take your time.