People are always asking us about our Prosthodontics Orange County services and about all aspects of their dental care. We're only too happy to answer their questions. One we get asked about a lot concerns anxiety and dental health.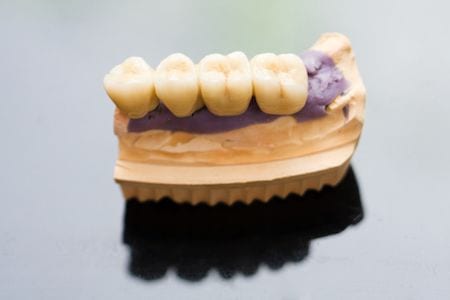 Make no mistake, feeling anxious from time to time is a normal part of life. However, there's no need to let it become an overwhelming problem, especially when you're coming to see the dentist.
We'll bet you didn't know that anxiety can affect your dental health. In fact, here's a list of just a few conditions anxiety can bring on.
Grinding your teeth can wear the enamel down.
Dry Mouth. This can be caused by different medications or anxiety and result in a buildup of bacteria.
Don't forget that if you suffer from anxiety you might neglect your dental care and wind up with gum disease. It's important to remember that if you suffer from this issue, you don't need to feel bad. In fact, psychiatric associations tell us that anxiety is the most common disorder amongst children and adults.
Temporomandibular joint disorders (TMJ) are another result when you suffer from undue nervousness. These are the joints that help you to do a variety of important dental things like chewing.
Different Factors
TMJ can be caused by a variety of different factors including stress. Our Prosthodontics Orange County services recommend that you come to see us if you find yourself grinding your teeth. It's important this condition get diagnosed properly so we can supply the right treatment.
Some procedures include taking x-rays and making a cast of your teeth to see how your jaw fits together.
Comfortable Welcoming Atmosphere
Here at 7 Day Dental, we make it our priority to look after the oral health of everyone in your family. It's important to us to supply a comfortable welcoming atmosphere. We take great pride in the fact all of the forms you need are available online for your convenience.
In the end, having any kind of dental anxiety shouldn't stop you from coming to see us. We are always available to talk over any of the concerns you have. Keep in mind that our dental techniques are virtually painless.
Don't let dental anxiety keep you from getting the help that you need. Bad oral hygiene and disease has been linked to a variety of other issues including heart disease.  Our Prosthodontics Orange County services are here to help.