Making sure that all of our patients get the information they need is a priority for our family dentist Orange County team. That said, we've put together a few signs that you need to come and see us. If you're suffering with any one of these symptoms, don't hesitate to make an appointment today: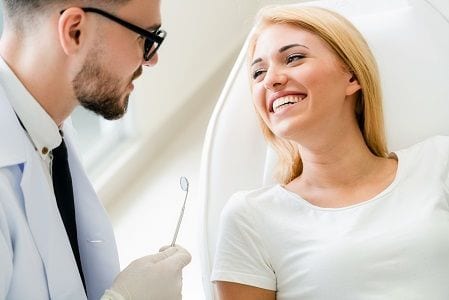 Puffy gums are never a good sign. If you feel uncomfortable or notice that your gums are swollen, it's time to book an appointment. You could be suffering from the early stages of gum disease. If we catch gingivitis early enough it doesn't usually become the more serious type call peritonitis. Here's another deciding factor. If you or a member of your family has had gum disease in the past, you'll need to be especially careful.
Some of the reasons you'll need to book an appointment with our family dentist Orange County team have nothing to do with any of your current dental problems.
We have had patients over the years that have been hiding their smiles because they have a missing tooth or one that's chipped. If you're a little self-conscious about your smile for any reason, why not come and see us today?
A Regular Basis
We even suggest that people who keep their oral hygiene up to date come to see us on a regular basis. That way, we will always have a chance to head off any problems before they become bigger issues. Besides it gives us a chance to check out any kind of dental implants, dentures, fillings, or crowns that you've had done to make sure they are still in good shape.
Our Family Dentist Orange County and Medical Issues
 It's a good idea to set regular dental appointments if you have medical issues. For example, making us  a part of your medical team can help you if you suffer from cardiovascular disease or even diabetes. Medical research has shown that your oral health is closely tied to these and other medical issues.
If you're expecting a recent addition to your family, you should make us a frequent stop on your routine. Pregnant women often come in to make sure that dental problems don't become worse while they are carrying their children.
Finally, if you're having any kind of problems swallowing or chewing you need to remember that's not a normal situation. Our family dentist Orange County professionals can help you with these and other situations.