Because we are an interested and engaged Ladera Ranch kids dentist facility, we want to be an educational resource too. That's why we've decided to put together a quick blog on three toothbrushing techniques that we think are the best. We're always available to help you and your children maintain good oral health for a lifetime.
Bass Technique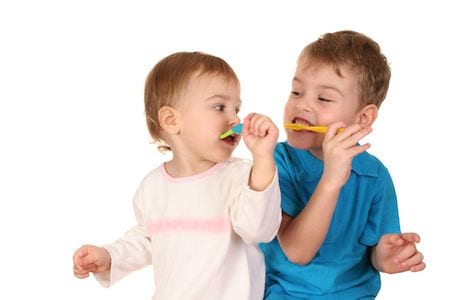 First off, there's what's called the bass technique. This involves focusing on the fact that bacteria can accumulate around the gums. This particular technique is designed to help you and your children avoid gingivitis and other kinds of gum disease.
Basically, you need to tilt your toothbrush at a 45° angle and brush gently underneath the gum line. If you move the toothbrush back and forth in small circles, you'll be able to get rid of a large amount of bacteria that can cause problems down the road.
Stillman Method
This is another toothbrushing method we suggest you can use through our Ladera Ranch kids dentist facility. It's very similar to the other technique except that you add on a few brushstrokes on the top of each tooth to loosen any debris.
Charters Method
Young parents are often quite surprised when we tell them that periodontal disease can affect their children too. However, that's the reason we added this particular brushing technique. Of course, it's commonly used for older people who have some form of gum disease.
Here, the brush is positioned at the top of the teeth at a 45° angle. It is directly opposite to the other two techniques previously mentioned and the reason is simple. People with gum disease want to be very careful about using a toothbrush around the edges where their teeth meet their receding gum line.
Of course, you're going to need a good toothbrush regardless of the technique you favor. It's a good idea to teach young children from an early age that they should replace their toothbrush every four months. As well as harboring bacteria that can be harmful, older toothbrushes don't do the same job.
We also suggest that you floss regularly and teach your children to do the same. Finally, it's a good idea to make sure that your toothpaste has fluoride in it.
If you have any questions at all, don't hesitate to contact our Ladera Ranch kids dentist.