The support staff and dental specialists at 7 Day Dental know there are many benefits to Orange County teeth whitening.
Everyone wants to look and feel their best. That includes your smile. After all, it's one of the first things people look at when they meet you. Research points out the fact most adults think an attractive smile makes you more appealing to the opposite sex. Other data reports how a bad smile can hurt your chances to get ahead in your career.
Following are a few other reasons to consider teeth whitening.
It Doesn't Hurt Your Teeth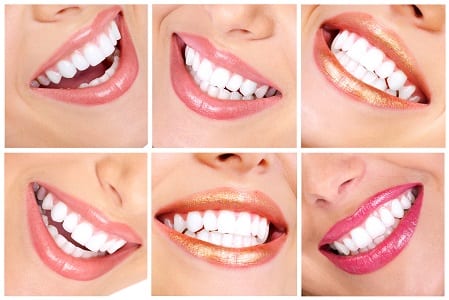 There is a big misconception about Orange County teeth whitening we want to dispel right away. It doesn't damage your tooth's enamel. That's a myth. Having a whitening procedure done won't increase your sensitivity to cold and hot foods either.
These cosmetic treatments are designed to give you a better smile and they're safe and painless. 
It's A Good Career Move
Having a whiter smile makes you look confident. That's good for job interviews and career advancement at the same time. A bright smile gives you more energy to nail those business negotiations and excel at brainstorming.
There's A Variety to Choose From
7 Day Dental understands your teeth can become stained and discolored over time. That's why porcelain veneers are a popular option to whiten your smile. These custom-made shells are extremely durable and they resist stains. Best of all, they look just like your natural teeth.
We also offer Snap-On Smile which is a removable appliance that can help change the look of your existing teeth. These are more affordable than some of the other cosmetic options available.
These Procedures Make You Look Good
It's hard to avoid discolored and stained teeth as you grow older. However, it's nothing to be ashamed of. The foods we enjoy like coffee and fruit can stain the enamel on your teeth over time. 
A whiter smile boosts your self-confidence as you age.
Frown Lines and Wrinkles?
If you've got frown lines or wrinkles, these whitening methods can help too. People concentrate on white teeth and that takes their focus off these imperfections. 
Finally, Orange County teeth whitening changes the way you look without breaking the bank. These treatments are much cheaper than other types of plastic surgery like dental implants. However, you'll get big results for the small price tag.