Nerve damage or tooth decay are just two of the reasons why you might need our Orange County root canal treatment services. We pride ourselves on providing each member of your family with excellent dental treatments.
This treatment is specifically designed to help you keep your natural tooth. It's important because it will save the alignment of your other teeth. By choosing a root canal treatment, you'll also bypass the need for an artificial tooth.
It's important to keep in mind that a root canal will take out the root of the affected tooth. However, you won't lose any functionality here since the root isn't critical for the tooth to function properly.
Here's a few tips to help you through the postoperative phase.
Keep The Affected Area Clean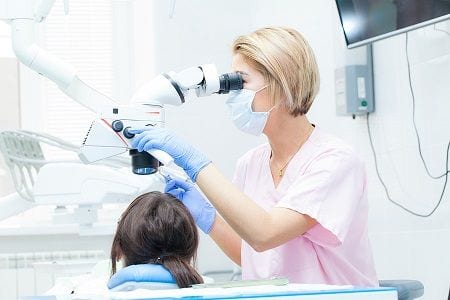 It's important to make sure you follow your regular dental hygiene routine after an Orange County root canal treatment. That includes brushing and flossing twice a day. Your dentist might advise you to avoid the surgical area for a few days. If that's the case, you can rinse with warm water to dislodge any food particles around the spot where the procedure was done.
Take Your Prescribed Drugs
The chances are you'll be given some prescriptions after the operation. It's necessary to take the pain medication as directed by your doctor. It's important to take any drugs you are prescribed to prevent infection.
Any surgical area is more susceptible to infection until it heals. Don't miss any of your prescribed doses of antibiotics. It might help to remember that an infection caused the need for your root canal in the first place.
Stay Away From Some Foods
Soft foods are the way to go after you've had a root canal. Our dentists recommend that you stay away from anything hard and chewy at least for a few days after your operation. Here's another helpful hint. Your tooth could be very sensitive to hot and cold for the first few days after treatment. That's why room temperature liquids are the best bet.
Finally, you need to stay away from clenching your teeth or grinding your jaw after one of these procedures. In fact, you should try not to put any pressure on the tooth you've just had the operation on for a few days afterward.
Our Orange County root canal treatment is designed to be thorough.